Recent News & Events:
From the Blue Pages:
We are deeply saddened to announce the loss of Paul Brown, one of the boldest and most innovative contemporary performance designers from the UK whose iconic work continued to push the boundaries of what seemed possible whilst entirely honouring the intentions of the operas and plays he designed for.
As a loyal member of SBTD he continually contributed his work to our exhibitions and catalogues, inspiring countless designers from the generations that followed him.
In an interview with our colleagues Kate Burnett and Sophie Jump for the Collaborators catalogue, he humorously, but we might argue accurately, described what we do as 'Craft with a bit of a gob on'.
If you would like to contribute your own memories of Paul or his work, please send them to editor@theatredesign.org.uk and we will endeavour to include them in a special issue of Blue Pages, our print journal which we will be producing to honour him.
At this time our thoughts are with Paul's family and friends.
This tribute from Sean Crowley, Director of Drama at Royal Welsh College, Chair of our management committee and a personal friend of Paul's is something we would like to share with you in the meantime.
It was with great sadness that I heard today of the death of Paul Brown on November 13th 2017.

I had known he had been terminally ill for 3 weeks as he phoned me unexpectedly and told me had been given 2 months to 2 years to live. He didn't want any sympathy, he had accepted his fate. He joked that the chemotherapy had ruined his hair.

He wanted to leave the College books, materials and odds and ends from his studio, but wanted me to come to meet him in his house in London to look through to make sure that I wanted this. I ensured him I would accept anything from him (which I would have) but planned to meet on November 2nd. I received a text from him on the 1st postponing this meeting and proposing an alternative for after the 20th. I feared the worst.

When I received a text from Ros Coombes last night I knew immediately what it was.

I first met Paul in his then dilapidated house in Cloudsley Place in 1992 joining Ros Coombes to model make for Padmaviti at the Bastille. It seems like I worked there for countless years, down in the basement studio but it was probably no more than three years. But what an intense and wonderfully inspiring time, I always arrived around 8.00 am and Ros around 9.00am, we would wake Paul after 10 with a breakfast of coffee and a few cigarettes, knowing he had worked through until 4 am drawing the outlines for his incredible complex costume designs. The Day then started properly with us playing the Cowbridge Male Voice Choirs recording of "the Rhythm of Life" turned up to full volume and all joining in with the Dooby Dooby chorus.

He was a remarkable person and the memories of my time working are incredibly vivid, I learnt and laughed so much and made glorious models for beautiful designs. On leaving London to return to Wales I continued to make figures for Paul and to meet him in London or on the times he was passing through Cardiff to visit his family or Cardiff Theatrical Services and later Bay Productions.

His profile as a designer is huge and his continued support of and participation with the SBTD in award winning Prague Quadrennials and National Exhibitions was exceptional. He was a genius and also a very real and gentle person.

Paul visited the Royal Welsh College of Music & Drama on several occasions spending precious time with my students; We were honoured to make him a Fellow of our College in 2001 and whenever possible he came to our design exhibitions in London sharing his warmth with the graduates. All who knew him and worked with him will miss him; the memory of his remarkable work and kindness will live on.
The Envelope Room was set up in 2013 to support, promote and connect stage designers working in Scotland. We achieve this by running events aimed at bringing designers together to enhance skills, discuss issues and celebrate design. We welcome all professional set, costume, lighting, video and puppet designers.
It is with immense sadness and a deep sense of shock that we have to announce that our friend and colleague, designer Becs Andrews passed away on 6th January 2015.
Becs made a profound impact with the work that she made both as a commissioned designer and an artist in her own right producing ground breaking work with her own company.
Despite such an intense, creative career, she still found time to mentor and support young designers coming through, was a passionate educator and contributed fully to lobbying for improved fees and conditions for designers.
Becs' contributions to our national exhibitions at SBTD and to World Stage Design were always bold and striking.
Alongside The Designers Formation, the agency that represented Becs, we are working to support her family by gathering tributes to Becs and documentation of her work.
A full tribute will appear in the next issue of Blue Pages.
If you would like to contribute please contact events@theatredesign.org.uk
Huge congratulations to Kate Burnett, Trish Grasham, Brad Lee and the team from Backstage Academy for winning one of the PQ2015 Special Jury Awards. The panel were very impressed by the diversity of work selected to show in this digital format (see their statement below), so our thanks should also go to our own selection panel at Make/Believe in Nottingham, our management committee and to all the student volunteers from Royal Welsh College of Music and Drama and Nottingham Trent University who supported the exhibition there and will be involved again when the 3rd incarnation of the exhibit opens at the V&A on 10th July. Thanks also to the V&A and The Linbury Trust for their continued support.
Click below to see some images of the exhibit:
Special award for the United Kingdom: Make/Believe – UK Design for Performance 2011 – 15
The jury's statement:
This award recognises the richness and diversity of an exhibition that shows high quality work from across the spectrum of contemporary performance design – in a variety of venues, and embracing space, light, media and costume. The complexity of the selection shows scenographers working in many different ways and, importantly, a confidence in the way scenography can shape productions and engage audiences in multiple ways.
An expanded selection of designers will be exhibited at the V&A from 10th July 2015 – January 2016.
Theatre Set Deisgns and Costumes at
Gibberd Gallery,
Civic Centre,
The Water Gardens,
Harlow,
Essex CM20 1WG
20th February – 27th March
From
Six designers will be showcasing their theatre set designs and some costumes. The selected designers have recently exhibited as part of the Society Of British Theatre Designers exhibition 'Make:Believe'. The display has a mix of working theatre models, costumes and photographs showcasing the diversity of this art form.
During the exhibition there will be a number of workshops including:
Saturday 14th March – Open 10am – 4pm – 'Set the Stage' 11.30am – 1pm young persons practical workshop led by theatre designer Paul Burgess. Find out more by clicking here.
Saturday 14th March – Theatre Design Discussion Group – 2pm – 3pm Led by SBTD member Paul Burgess, who also curated our theatre display in this exhibition, this will be an opportunity to learn more about the theatre deesign in this exhibition and ask questions and discuss with others theatre and art. Informal session for all to attend.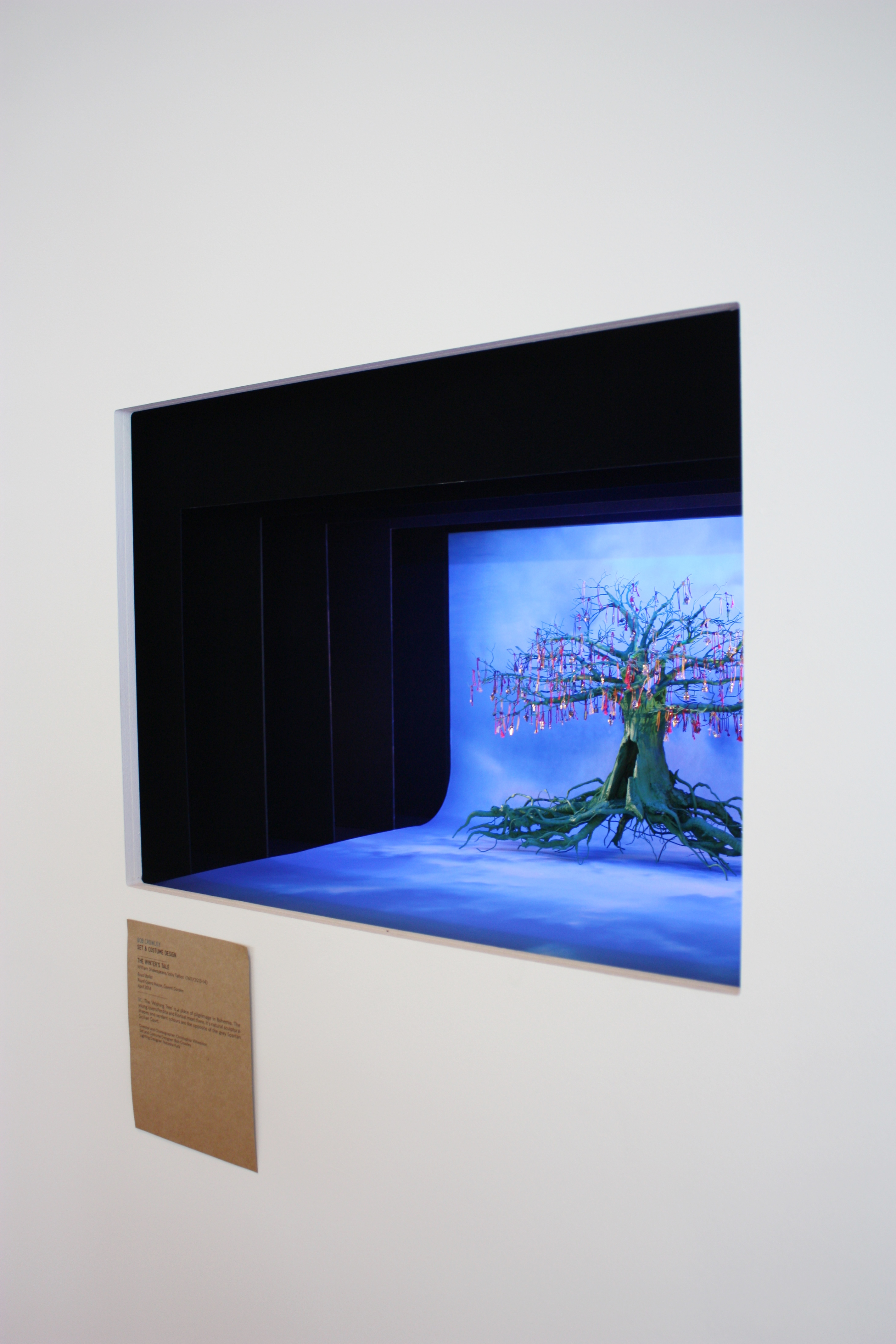 The Designers
Bob Crowley – A renowned theatre designer and theatre director.His stage designs have stunned West End and Broadway audiences for years.
Simon Daw – A UK based stage designer and artist. He studied Fine Art at Glasgow School of Art and a Postgrad at Motley Theatre Design course.
Matt Deely  – Matt just finished a Stadium event, Kwibuka20 in Rwanda, and designed a set for 'Celtic Woman', USA tour. He studied at Motley and has 10 years experience working in set design.
Shizuka Hariu –  A multidisciplinary designer and co-director of SHSH Architecture + Scenography.
Kimie Nakano – She has been inspired by the notions of time and space, experimenting with 'scent and sound' in a black box performance space.
Antonella Petraccaro – My work deals with the theatrical aspect of costume design. I am a defender of 'costume performance', as I see costume as the conveyor of meaning and as independent storyteller, and therefore playing a pivotal role in a production
Additional photographs and film by designers:
Abigail Hammond
Becs Andrews
Cadi Lane and Lizzie French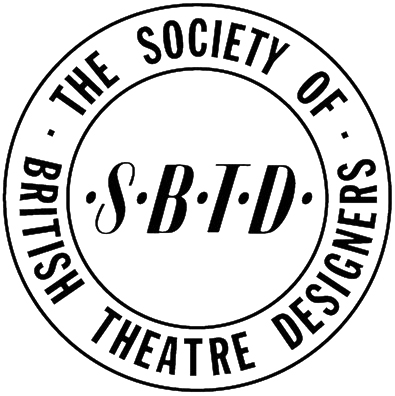 The designers that have been chosen from the Make: Believe exhibition to represent the UK at the 2015 Prague Quadrennial and those whose work has been selected to be displayed with them at the V&A, were decided by a panel proposed by the SBTD Committee. The panel was made up of designers: Vicki Mortimer, Kathy Sandys and Sophie Jump, National Exhibition and PQ2015 UK Exhibit Curator Kate Burnett, exhibition designer/co-ordinator Trish Grasham, chaired by Sean Crowley, in consultation with Kate Bailey V&A Curator and with the input of emerging designers (who have worked throughout the Make/Believe exhibition and catalogue process) Brad Caleb Lee, Hannah Boothman and Jesca Warren.  As the only exhibitor on the panel Sophie agreed to be excluded from consideration.
The panel agreed that it was extremely difficult to make choices because of the amount of excellent and exquisitely presented work. It was agreed that the selection for our small space at PQ could be amplified for the temporary exhibition space within the V&A Theatre and Performance Galleries. So we have created a second list of work we intend to add in at the V&A and for a potential touring exhibition.
We all acknowledge the difficulty of competition in what is a collaborative art form and that some will be disappointed that the painstaking and expensive work put into creating these displays may not be taken forward to the PQ and V&A.
But all this work has been truly appreciated by unprecedented numbers of visitors at NTU, many traveling large distances to see the exhibition, bringing friends, family, professional contacts and spreading a fabulous amount of word-of-mouth praise and enthusiasm. Thank you to all who participated and worked on this truly celebratory shared event.
The selection criteria were as follows:
*   Work that represents the length, breadth and depth of contemporary performance design in the UK –  both geographically and in terms of scale, genre and   disciplines.
*   Work that demonstrates excellence in skills, vision and commitment.
*   Work in which the scenographic elements are clearly unified within the performance.
*   Work that is forward looking and that emphasises consideration of the relationship between the audience and performance:
through the designer's input being integral to the work
through an essential engagement with space and context (of place, occasion, community)
*   Work that grapples with the UK's identity, our history, politics and our future, including how we relate to the rest of the world.
The PQ2015 themes for the countries and regions section – Music, Weather, Politics – have chimed in many instances with work in the exhibition, but have not dictated the selection.
All participating designers in Make/Believe will be represented in a digital display in all venues and are included in the catalogue that is available to buy here. We hope all members and friends will continue to participate in and support the SBTD in Prague, at events at the V&A and beyond.
Kate Burnett and the Selection Panel
Kate Burnett, Curator,
Make/Believe: Design for Performance 2011-2015
Chosen to represent the UK at Prague Quadrennial 2015
Association of Sound Designers
Simon Banham
Tanja Beer
Samal Blak
Paul Brown
Lucía Conejero Rodilla
Frank Conway
Bob Crowley
Simon Daw
Es Devlin
Chris Gylee
Abigail Hammond
Shizuka Hariu
Kate Lane
Becky Minto
Conor Murphy
Neil Murray
Kimie Nakano & Matt Deely
Ashley Shairp
Leslie Travers
Cécile Trémolières
Janet Vaughan
Myriddin Wannell (Wildworks)
Added to the above for the V&A exhibition
Sarah Beaton
Dick Bird
John Bishop
Misty Buckley
Becky Davies
Robin Don
Alex Eales
Amelia Jane Hankin
Richard Hudson
Lizzie French & Cadi Lane
Marie Jeanne Lecca
Thomasin Marshall
Tupac Martir
Gary McCann
Antonella Petraccaro
Tom Piper
Colin Richmond
Hansjorg Schmidt
Rajha Shakiry
Jason Southgate
Rae Smith
Roundabout Studio Three Sixty
Simon Wilkinson & Jamie Harrison

Downloads:
Make/Believe  hosted by Nottingham Trent University Newton Building
14  – 31 January 
10am – 5pm Monday – Saturday
Our Education and Professional Development Programme
In staging these nationally significant exhibitions every four years, we see it as vital to our future that we aim to engage as broad a range of young people, students, educators, theatre communities and fellow practitioners as possible in our education and professional development programme.
Workshops and self guided teacher visits for secondary schools and FE/ Foundation students will be taking place from 15 – 28 January throughout the run of Make: Believe. The programme is co-ordinated by Nettie Scriven working with Sarah Lewis as workshop facilitator, both exhibiting designers in the Make: Believe exhibition.
If you are interested in booking a workshop, please contact Nettie on 0781 6205343
education@theatredesign.org.uk
Wednesday 28 January
The View From Here : A Collaborative Curatorial Project to Create the UK Student Exhibit for PQ'15
The Association of Courses in Theatre Design (ACTD) in partnership with the Society of British Theatre Designers (SBTD) are delighted to announce their first ever joint curatorial project by, for and with students of performance design currently studying in the UK.
The View From Here will see up to 50 student ambassadors representing approximately 25 institutions develop and curate the student exhibit for the Prague Quadrennial of Performance Design and Space (PQ'15) which will take place 18th – 28th June 2015.
Working with a group of 5 professional designers and curators, this student project will form part of a three-day residency at Nottingham Trent University. From this workshop process, student ambassadors will apply to be selected for 10 curatorial bursaries that will give them the opportunity to install and facilitate the UK national student exhibit in Prague.
Student ambassadors from all institutions will continue to contribute to the project via The View From Here Facebook group which has been running since October 2014
11.30 – 13.30    Registration The View From Here – Newton Building, Nottingham Trent University
14.00 – 18.00   1st student curatorial workshop session The View From Here
Thursday 29 January
10.00 – 16.00     All day student curatorial workshops The View From Here – Newton Building
16.00 – 18.00    Participatory Theatre: The Saviour of Regional Theatre?
A debate hosted by Nottingham Trent University in partnership with Nottingham Playhouse at Nottingham Playhouse.
With yet another British Theatre funding crisis, the future of regional theatre remains uncertain. Reports of English arts funding of £69 per head in London and £4.60 elsewhere illustrate the problem.
Nonetheless, some forms of Participatory Theatre appear to be thriving. These include Theatre in Education, Young People's Theatre, Forum Theatre and Theatre for Development; performance-focussed work and process‐based activity aimed at personal, group and/or social development. This is happening in diverse areas such as work, political, social and community settings, and practitioners may be professional theatre performers and directors, facilitators in social work and education.
Many regional theatres have a long-standing and precious relationship with their communities. Could a dynamic and participating community be the life blood that regional theatre seeks? Will theatre ensure that community participation is central to artistic endeavour? And how does it affect theatres' relationships with funding bodies, communities, education and art?
Giles Croft, Artistic Director of Nottingham Playhouse will chair the debate.
The Panel
• Fiona Buffini, Nottingham Playhouse Associate Director
• Adrian Jackson, founder and Artistic Director of Cardboard Citizens Artistic Director 
• Bill Mitchell, Artistic Director of Wildworks. 
• Richard Willacy, Associate Artistic Director and Executive Director of Birmingham Opera Company.
This is event is free to attend but please reserve your place by calling the Box Office on 0115 941 9419.
Link to PDF at top of page.
Friday 30 January
10.00 – 12.30  The View From Here student curatorial workshops continue
11.00 – 18.00  HE Courses Conference
Newton Lecture Theatre 2, Nottingham Trent University
Speakers include : Gary McCann, Angela Davies, Sean Myatt and Robert Allsopp
For full details of this event, please contact Patrick Connellan
education@theatredesign.org.uk
Saturday 31 January
11 – 12.30          Meeting between ALD, SDUK, ASD and SBTD invited representatives.
12.30 – 13.15    Lunch and registration for The Good, The Bad and The Ugly
13.30 – 16.30 The Good, The Bad and The Ugly
Over the past six months we have been tracking the good, the bad and the frankly ugly 'opportunities' being presented as jobs for designers.
In November 2015 the Society of British Theatre Designers turns 40, and you know what they say – life begins…
Where are we now?   Where are we going?  What can we do?
LET'S PREPARE OURSELVES FOR WHAT THE FUTURE MIGHT LOOK LIKE…IT MIGHT ALREADY BE HERE!
Join us in the Newton building at Nottingham Trent University
https://maps.google.co.uk/maps?ll=52.958074,-1.153893&z=15&cid=3969239515146737744&q=Nottingham+Trent+University&output=classic&dg=ntvb
 to discuss, debate and plan the way forward with a range of guest speakers and provocateurs.
We would welcome contributions from directors, producers, lighting, sound and video designers and anyone else with an interest in this conversation, so please spread the word.
Link to PDF at top of page.
The event is free to attend. To book a place, please contact Fiona Watt events@theatredesign.org.uk
16.30 onwards – Designer Drinks
The event will be followed by the opportunity to continue networking with colleagues, friends and new acquaintances at our Designer Drinks reception to mark the end of the run of Make/Believe in Nottingham and the launch of World Scenography Vol.2 in association with Nick Hern books.
It is with great sadness that we announce that designer Johan Engels has died suddenly at his home in Bath aged 62. Originally from South Africa, Johan's many credits included a close association with the Bregenz Festival and director David Pountney.
If you would like to contribute to a full tribute to Johan, please contact admin@theatredesign.org.uk
The SBTD 2014 AGM will be held on November 11 at the:
London College of Fashion / University of the Arts London
Room 311 –  2pm to 3.30pm
All members welcome
Map:
Please can you confirm your attendance by 3 November as we have to submit all names of attending members to LCF to gain access to the rooms.
Through the prestigious Linbury Prize for Stage Design 2013 four emerging stage design graduates won a unique opportunity to design a professional production for the following major theatre, dance or opera companies: English Touring Opera, National Theatre of Scotland, Nottingham Playhouse and Scottish Dance Theatre.
Renowned designers Es Devlin, John Macfarlane and Christopher Oram selected a shortlist of twenty candidates, from which the four commissioning companies each chose three finalists to work on designs for a forthcoming production. The individual winners are Florence de Mare who trained at Royal Academy of Dramatic Art; Madeleine Girling, a graduate of the Royal Welsh College of Music and Drama; Ana Ines Jabares Pita who graduated from Royal Central School of Speech and Drama; and Alexander Ruth a graduate of the London College of Fashion.
Ana Ines Jabares Pita was also named the overall winner of the Linbury Prize 2013, and wins an extra £1,000 in addition to the £2,000 prize money received by all four winners. The awards were presented by Anya Sainsbury, founder of the Linbury Prize and Caro Newling, the Chair of the Linbury Prize Committee.
Congratulations to all winners and finalists.
To recieve information about the 2015 Linbury Prize register here. The Linbury Prize 2015 is open to final year students and graduates from 2014 or 2015 from Theatre Design degree or postgraduate courses recognised on this website (www.theatredesign.org.uk/training/) or by the Association of Courses in Theatre Design.