Recent News & Events:
From the Blue Pages:
Theatre Set Deisgns and Costumes at
Gibberd Gallery,
Civic Centre,
The Water Gardens,
Harlow,
Essex CM20 1WG
20th February – 27th March
From
Six designers will be showcasing their theatre set designs and some costumes. The selected designers have recently exhibited as part of the Society Of British Theatre Designers exhibition 'Make:Believe'. The display has a mix of working theatre models, costumes and photographs showcasing the diversity of this art form.
During the exhibition there will be a number of workshops including:
Saturday 14th March – Open 10am – 4pm – 'Set the Stage' 11.30am – 1pm young persons practical workshop led by theatre designer Paul Burgess. Find out more by clicking here.
Saturday 14th March – Theatre Design Discussion Group – 2pm – 3pm Led by SBTD member Paul Burgess, who also curated our theatre display in this exhibition, this will be an opportunity to learn more about the theatre deesign in this exhibition and ask questions and discuss with others theatre and art. Informal session for all to attend.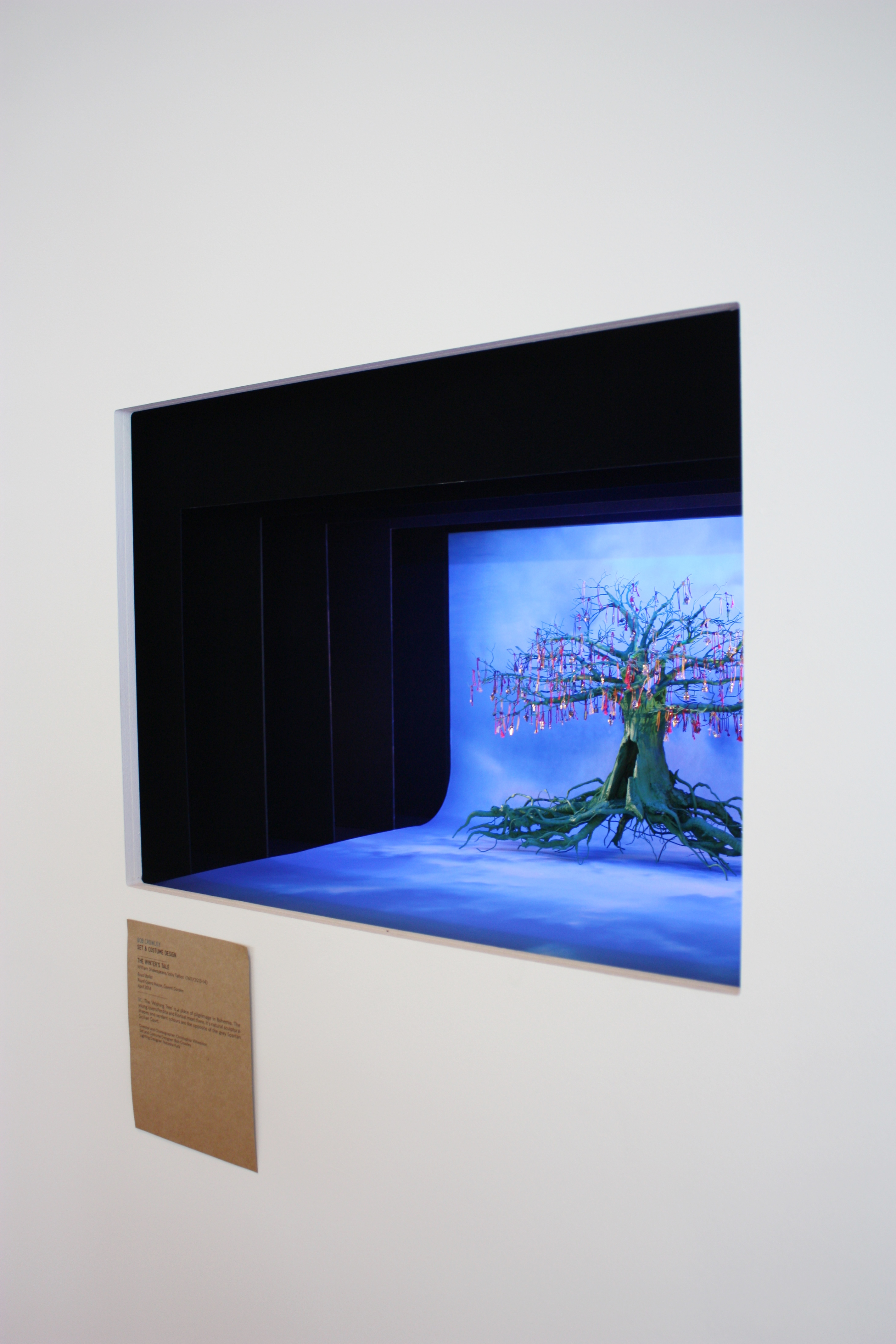 The Designers
Bob Crowley – A renowned theatre designer and theatre director.His stage designs have stunned West End and Broadway audiences for years.
Simon Daw – A UK based stage designer and artist. He studied Fine Art at Glasgow School of Art and a Postgrad at Motley Theatre Design course.
Matt Deely  – Matt just finished a Stadium event, Kwibuka20 in Rwanda, and designed a set for 'Celtic Woman', USA tour. He studied at Motley and has 10 years experience working in set design.
Shizuka Hariu –  A multidisciplinary designer and co-director of SHSH Architecture + Scenography.
Kimie Nakano – She has been inspired by the notions of time and space, experimenting with 'scent and sound' in a black box performance space.
Antonella Petraccaro – My work deals with the theatrical aspect of costume design. I am a defender of 'costume performance', as I see costume as the conveyor of meaning and as independent storyteller, and therefore playing a pivotal role in a production
Additional photographs and film by designers:
Abigail Hammond
Becs Andrews
Cadi Lane and Lizzie French